I haven't felt any pain in my lower back for several months. My knee pain has improved significantly and I feel stronger, and more flexible because of the stretches and rehab exercises I've been given.
I can understand why some might be skeptical of chiropractors, but I wouldn't hesitate to recommend Dr. Wong to anyone.

Haley G.

I have been going to different chiropractors for many years. Every time you come into the Chiropractic Health Club, Dr. Wong feels your spine with his magic fingers, that's what I call them. Then he does the adjustment needed to put you back in good health. Also, Dr. Wong has showed me different ways to help me keep my back feeling good on my own.
In all the time that I have been going for adjustments, there has only been one other doctor who even came close to Dr. Wong's treatment. Dr. Wong has the touch of a good chiropractic doctor.
If you need help with your pain, Run (if you can) to see Dr. Wong. He is the best chiropractor I have had in over 20 years.

Bruce L.

After several treatments with Dr. Wong, I noticed my walking and balance was improving, but most of all my overall stamina was improving. I would set a timer to be in my yard for one hour, otherwise I would over do it. Now I am able to work in the yard 4-5 hours without over working. i feel tired at the end of the time period, but a good tired.
I knew the curvature (scoliosis) was inhibiting my activities and will never straighten, but I didn't realize that with chiropractic treatment, my lower back would improve. The constant pain I have always had with my lower back has lessened and I am much stronger.

Bonnie S.

I've been suffering with lower back pain for a long time. One time when I had a car accident, I had physical therapy and some pills for pain relief, but that didn't work to well.
Now, I really enjoy the improvement with getting my back better and stronger. I would advise others to come see a chiropractor for their own benefit, and also so they can have the experience I had. They won't believe how good it is!

Ben C.



Wall Of Chiropractic Success Stories!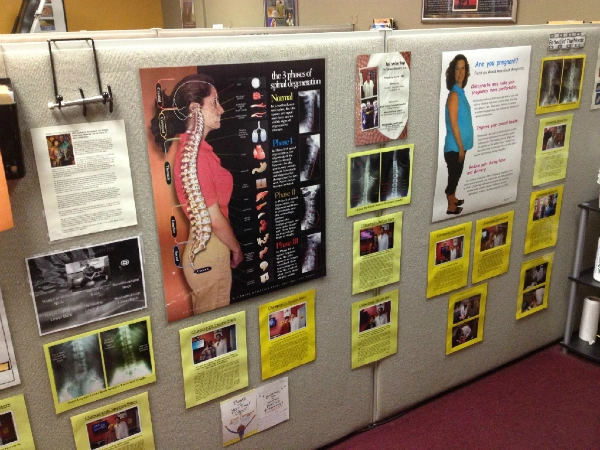 Click Here for Video Testimonial
From Pamela!
Thanks for being such a great patient.