1. Considering Back Surgery or Want to Avoid Surgery?


Manipulation or Microdiskectomy for Sciatica? A Prospective Randomized Clinical Study. McMorland G, DC, Suter E, PhD, Casha S, MD, PhD, FRCSC, du Plessis SJ, MD, Hurlbert RJ, MD, PhD, FRCSC, FACSc. JMPT 2010; 33(8): 576-84.
This just published study compares the clinical efficacy of spinal manipulation (SM) versus surgical microdiskectomy in patients with sciatica secondary to lumbar disk herniation (LDH).
Methods: 120 patients presenting through elective referral by primary care physicians to 3 neurosurgical spine surgeons (the 3 MDs who are authors of this study) were screened for symptoms of unilateral lumbar radiculopathy secondary to LDH at L3-4, L4-5, or L5-S1. All subjects had MRI confirmation of a herniated disk via MRI. 40 consenting Pts who met inclusion criteria: Pts must have failed =/> 3 months of non-operative management: analgesics, lifestyle modification, physical therapy, massage, &/or acupuncture. Qualifying patients were randomized to either surgical microdiskectomy or standardized chiropractic SM (side posture HVLA SM: 2-3 tx/wk for 4 wks, 1-2 tx for next 3-4 wks. Total average visits: 21). Patients were permitted to crossover to the alternate treatment if after 3 months of care they had no response to their primary treatment.
Outcomes: SF-36, McGill Pain Questionnaire, Aberdeen Back Pain Scale, & Roland-Morris Disability Index. Patients were followed-up at 3, 6, 12, 24, & 52 weeks.
Results: Significant improvement in both treatment groups compared to baseline scores over time was seen in all outcome measures. After 1 year, follow-up did not reveal any difference in outcome based on the original treatment received for subjects who responded to there assigned treatment. However, 8 of 20 patients failed to improve with chiropractic manipulation and crossed over from SM to surgery. These patients improved to the same degree as the primary surgical patients. Three surgical patients failed to improve and crossed over from surgery to SM. These 3 patients did not receive benefit from chiropractic care.
Conclusions: 60% of sciatica patients who had failed other medical management benefited from Spinal Manipulation to the same degree as if they underwent surgical intervention. Of the 40% left unsatisfied, subsequent surgical intervention confers excellent outcome. Patients with symptomatic Lumbar Disk Herniation failing medical management should consider a trial of spinal manipulation followed by surgery if warranted.
Commentary from Malik Slosburg, DC, MS:
This brand new study is very exciting for the chiropractic profession because it provides good evidence that side posture HVLA manipulation is effective for 60% of patients in the study with MRI documented symptomatic herniated lumbar disk who have failed to improve with traditional conservative medical care and physical therapy.
The benefits of SM for the 60% who responded to spinal manipulation were just as good as for those who had the microdisckectomy. In addition, the discussion section of the study notes that there were no ill effects or complications for those who tried chiropractic care first but failed to respond, delaying the time of their surgery. Their surgical outcome was just as good as that of the patients who received surgery initially.
Furthermore, it is encouraging that the 3 neurosurgeons that operated in the surgical arm of the study were all authors and clearly agreed with and co-wrote the conclusion that patients with symptomatic LDH failing medical management should consider a trial of spinal manipulation followed by surgery if warranted.
Dr Kang, DC Says:
This study shows that chiropractic treatment should be considered first before surgery, especially for lower back disc problems.
"We have Traction Tables designed to stretch out your lower back discs, Exercise Equipment to strengthen your back, and Chiropractic Adjustments to take the pressure off the nerves."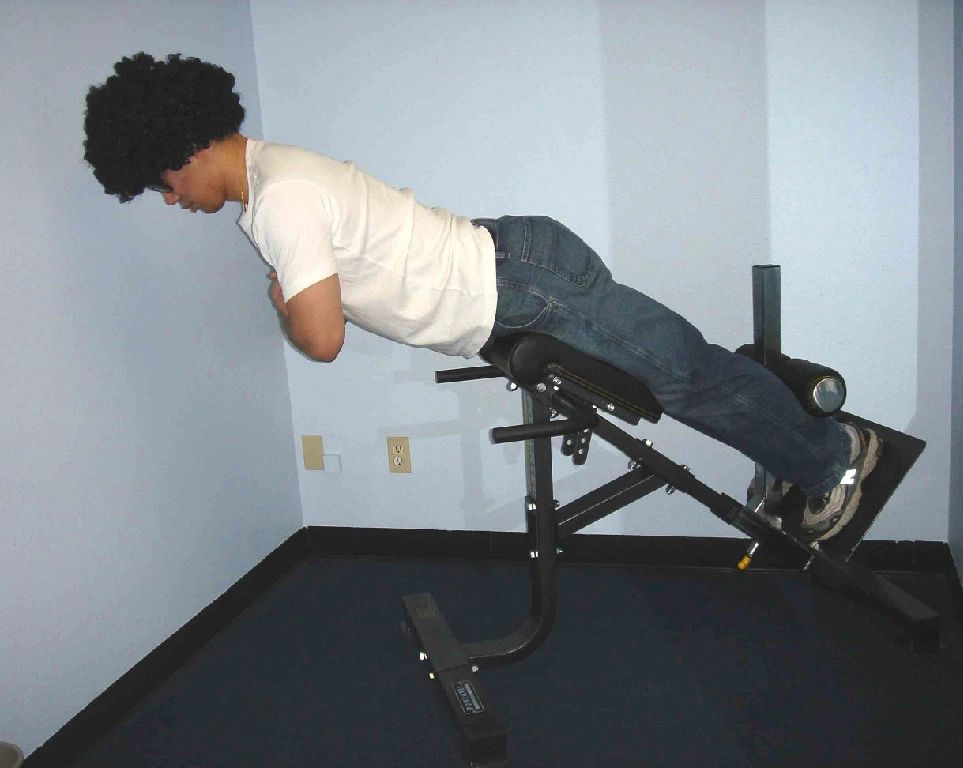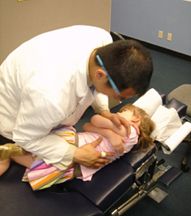 (Click Back to Top)
______________________________________________________________________